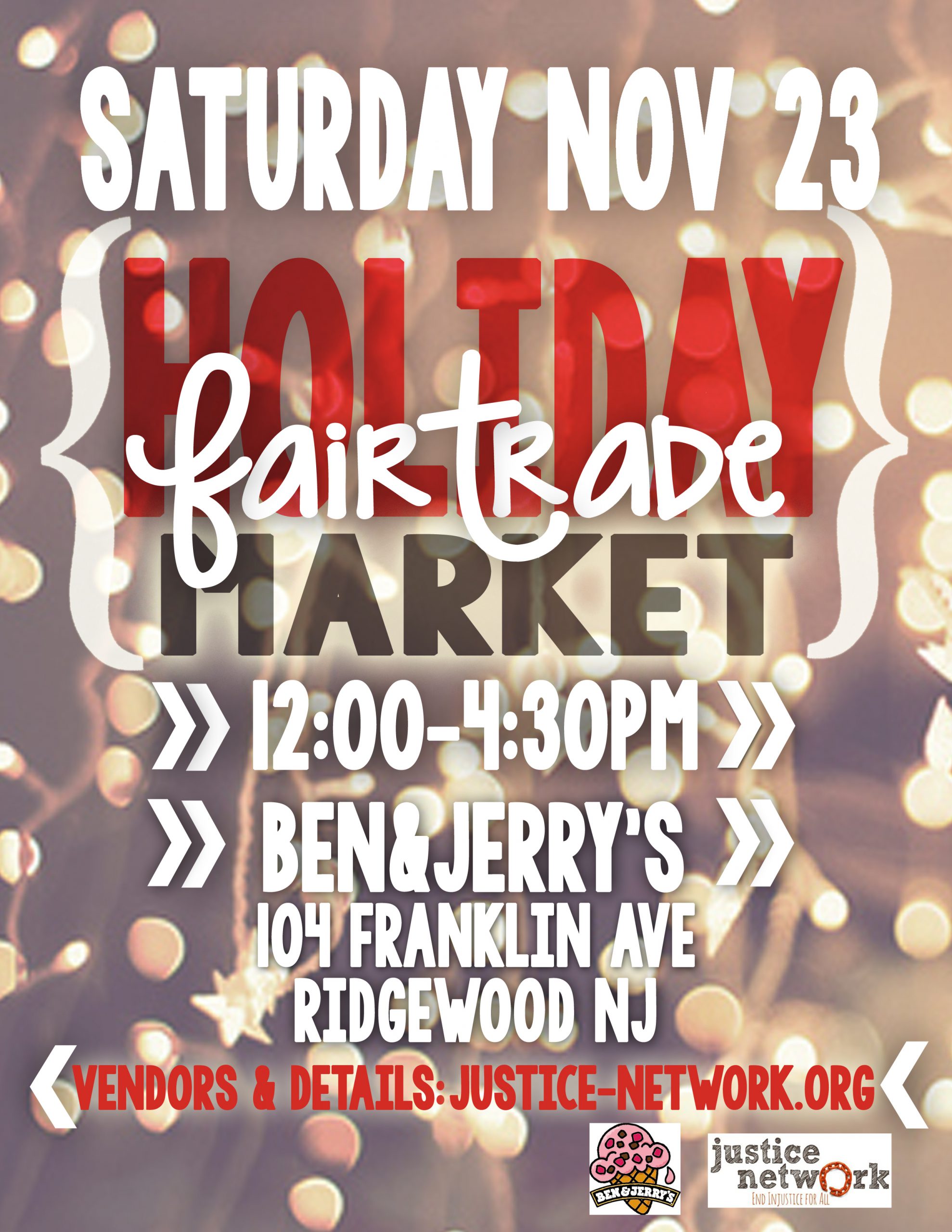 This year purchase gifts for friends and family that make a difference in the lives of people who made these high quality products.
Buying Fair Trade items "contributes to sustainable development by offering better trading conditions to, and securing the rights of, marginalized workers." It's not just about paying higher prices or higher wages. It's about supporting freedom. It's about preventing slavery and oppression.
Join us.
Saturday, November 23
12:00 – 4:30 pm
Ben & Jerry's
104 Franklin Ave.
Ridgewood, NJ
High quality items for sale include:
home and kitchen decor
children's items
accessories
jewelry
handbags
clothes
food
holiday items
pottery
gift bags and boxes
Among the vendors you'll find:
Check out the vendor websites for a glimpse of what they offer and what they're doing to fight human trafficking and promote justice. Then stop by on Saturday to make your own impact for freedom.
Want to share this info with your friends? Click on the image above to print the flyer.