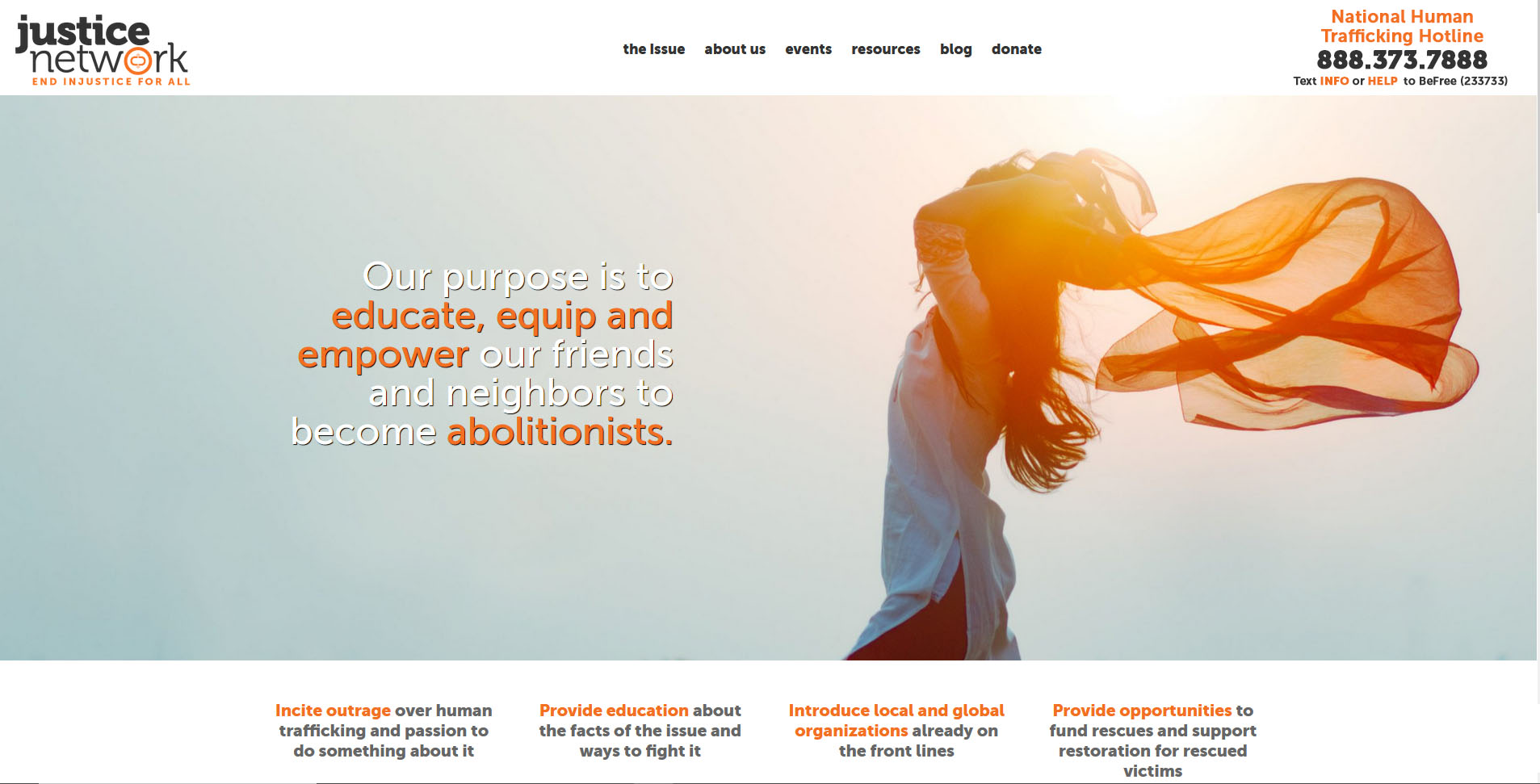 Today, our new and improved Justice Network website goes live! This has taken months of planning and hard work, so we would first like to thank everyone that has devoted their time and talents to making this redesign possible.
Justice Network seeks to raise awareness on human trafficking, provide aid to victims and survivors, and educate consumers on ways to shop ethically. Our redesigned website makes this easier than ever so that you can learn about the issue, read our blog, find fair trade and ethically produced goods, donate, and more. We've simplified our navigation, restructured our content for quick reads, and updated our resources for easier use.
While you're looking around, be sure to subscribe to our blog! We post twice a month on human trafficking news, types of human trafficking or slavery, and have guest posts from advocates and survivors. We never share your information with anyone, so you will only receive our latest blog posts when you sign up.
Take A Tour of Our New Website
We know that these are challenging times. We pray for your health and safety during the global COVID-19 pandemic. We thank you for remembering this cause and continuing to pray for those that are unable to shelter in place and stay quarantined. Victims of human trafficking are still being sold and used every day. They are now also being exposed to the threat of COVID-19, in addition to other dangers they face on a daily basis. We need to stay vigilant in our efforts to help these people.