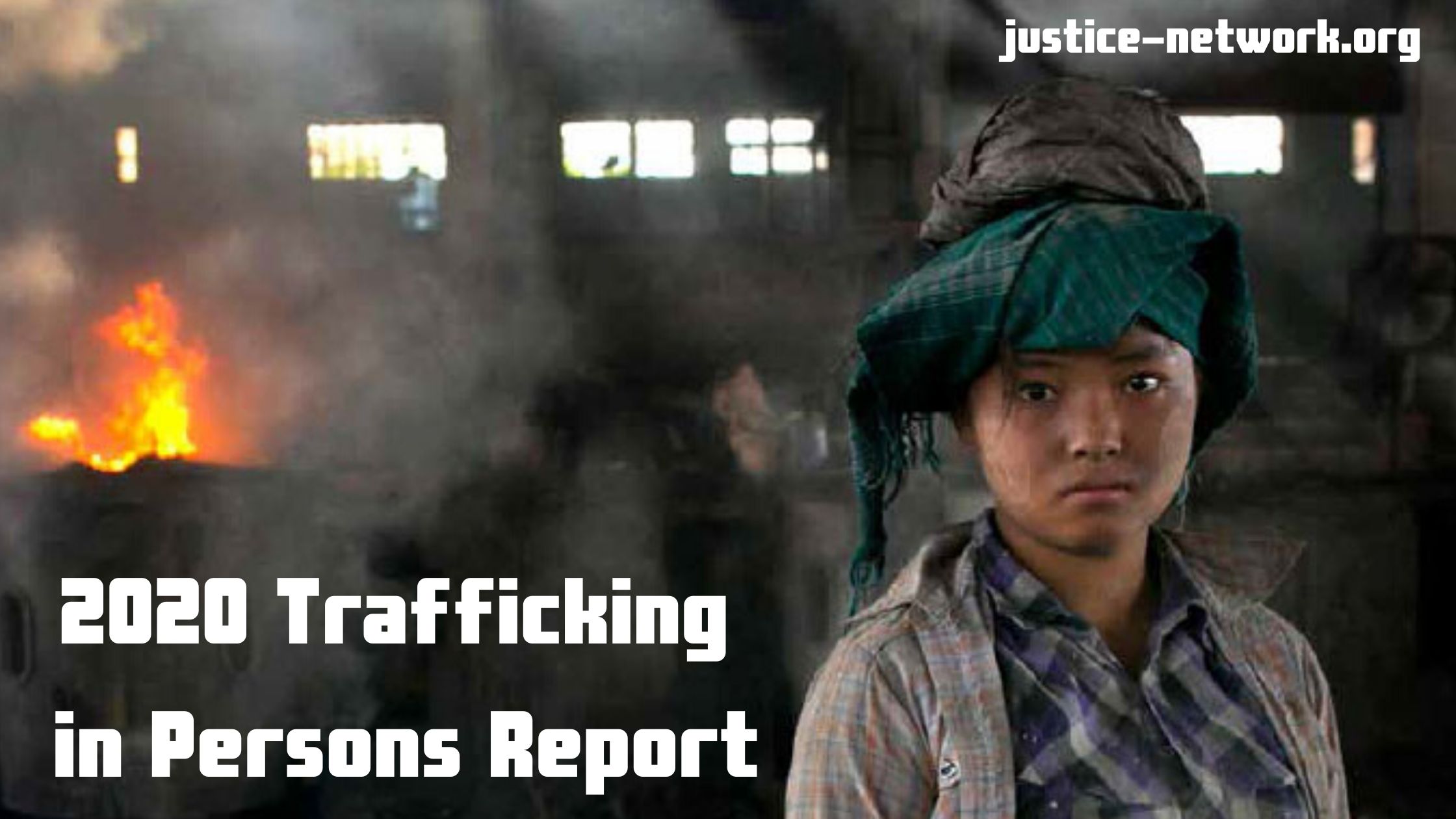 The 2020 Tip Report is out!  We recommend that everyone take a look through it as it has photographs and stories of those who have been enslaved, hero accounts, and the full list of country tier reports.  This list gives a narrative of each country that has been reviewed for how well it fights human trafficking and how it could improve.
Global highlights
11,605 prosecutions took place, which is less than even five years ago.
9,102 convictions took place, which is the most out of all 20 years that the TIP report has come out.
More victims are being identified than ever with 105,787 in this year.  A year earlier there were 85,613 identified.
16 countries do not have a protocol to prevent, suppress, and punish trafficking in persons.
Changes in country tiers (tier 1 countries do the most in their efforts to fight human trafficking)
Drops to Tier 3:
Afghanistan, Algeria, Lesotho, Nicaragua
Dropped to Tier 2 Watch List:
Armenia, Aruba (who two years ago was Tier 1), Cameroon, Chad, Dominican Republic, Guinea, Hong Kong, Ireland, Jordan, Nigeria, Pakistan, Senegal, Seychelles, Timor-Leste, Uganda, Zambia
Rose to Tier 2 Watch List:
Bhutan, The Democratic Republic of Congo, Equatorial Guinea, The Gambia, Macau, Mali, Mauritania, Saudi Arabia
Rose to tier 2:
Angola, Bangladesh, Bolivia, Central African Republic, Republic of the Congo, Gabon, Hungary, Iraq, Laos, Liberia, Malawi, Montenegro, Sierra Leone, South Africa, Vanuatu
Dropped to Tier 2:
Japan
Rose to Tier 1:
Namibia and Singapore
United States report break-down summary:
This year there were fewer prosecuted cases and secured convictions against fewer traffickers, issued fewer victim-specific immigration benefits, it inadequately screened vulnerable populations for human trafficking indication. There was a lack of sustained effort to address labor trafficking and less protection for victims who are foreign nationals from using employment based and non-immigrant visa programs. There was an increase of funding for victim services, increased investigations, and increased enforcement of prohibition of imports made wholly or in part by forced labor.
The report recommended fixing issues of the following: helping victim services for men, boys, and LGBT+; services for labor trafficking victims, give vulnerables employment-based visa programs, develop early intervention services, strengthen efforts to reduce demand for commercial sex, and increase enforcement to prohibit imported goods made by slave labor.
Only 18 states protected child sex trafficking victims from being prosecuted for crimes other than commercial sex, including loitering, drug possession, and indecent exposure.
The government has decreased protection efforts while increasing funding for victim assistance for trafficking victims.
A new online risk-management tool for food and beverage companies was created to address forced labor and their supply chains.
Within the US, The top three countries of origin of federally identified victims were from the US, Mexico, and Honduras.
Within the US for the year, 60% of identified victims were born in the US.
The most vulnerable people to be placed into slavery within the country are:
Children in child welfare services and juvenile justice systems, foster care, runaways and homeless youth, unaccompanied foreign national children, American Natives (women and girls specifically), Alaskan Natives, substance users, workers in visa programs for temporary workers, people who speak little English, disabled people, LGBTQ+, and domestic abuse victims are all most vulnerable to being trafficked.
Trauma bonding where the trafficker rewards and punishes in cycles to make emotional connections to victims is the highest increase of reports from those rescued.