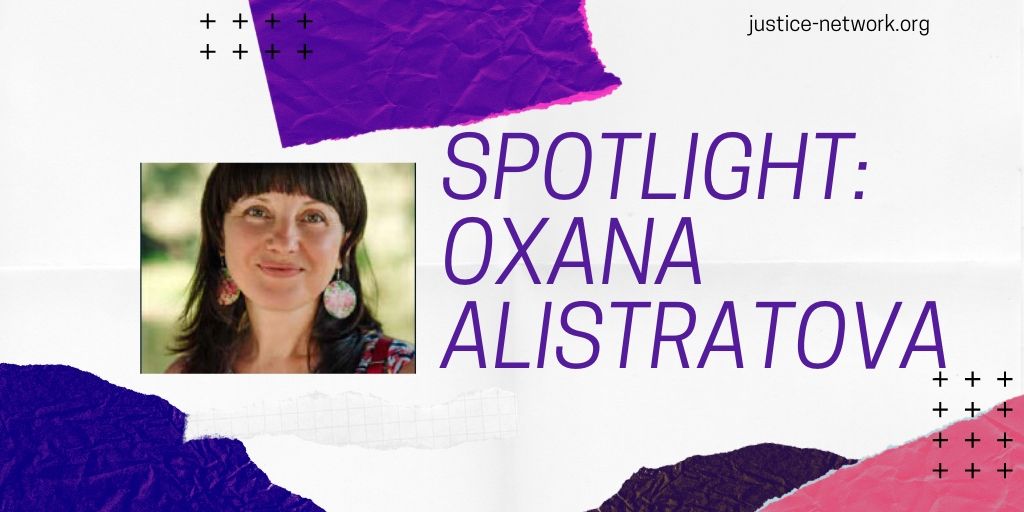 In our last post we discussed the annual TIP report for 2019. This report has an encouraging section that shines the spotlight on featured heroes in the fight against Human Trafficking. While each of these brave activists deserve to be recognized, we would especially like to shine the spotlight on Oxana Alistratova and her inspiring story.
Alistratova is from Moldova, a small Eastern European country nestled between Romania and the Ukraine. She works in a territory in Moldova known as Transnistria. Transnistria is a region that is not officially recognized by most countries today and is considered to be a "frozen conflict zone" resulting in the collapse of the Soviet Union in 1991. The state of this region could be connected to Alistratova's close call with Human Trafficking in 1992 when she nearly became a victim herself. We could not confirm any details on this event in her life, however we would like to point out that war-torn areas or areas with military conflict can be hotspots for Human Trafficking.
According to the TIP report, in 2003 Alistratova began her work in Human Trafficking and women's empowerment. She established the first NGO, or nonprofit organization, in the region despite many obstacles and threats. This is an extraordinary accomplishment because in Transnistria women have limited rights and limited access to assistance, making them vulnerable to traffickers. This NGO was also expanded to include support for domestic violence victims. In 2006, Alistratova established a hotline for Human Trafficking victims and concerned family members that has received over 20,000 calls since its inception. She has worked to convince authorities to adopt laws against human trafficking and has created a network that aims to "provide legal, psychological, and other critical support to vulnerable women and their children".
Perhaps what is most inspiring about Alistratova is the legacy she has created. Her courage and perseverance have created a movement where there was none. After political collapse she found herself in a war-torn area, almost became a victim herself, and decided to create a better world. It is important for us to shine to the spotlight on heroes like Alistratova because they remind us that we can make a difference. We can fight Human Trafficking despite any circumstances that may surround us.